Web Site Down Time
Wednesday, May 14, this web site (or parts of it) may be down for a while as we transition to our new site.
We apologize for any inconvenience this may cause.
School Board Makes Decision on Snow Make-Up Days … Read More
---
SFSD Summer School Information

Please click here for complete information regarding the 2014 summer school course offerings.
---

---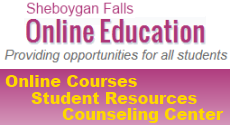 ---
.